Reading Connections Teacher & ELA Virtual Teacher
Courses Taught:

Reading Connections 6th, 7th, & 8th Grade
Virtual ELA Teacher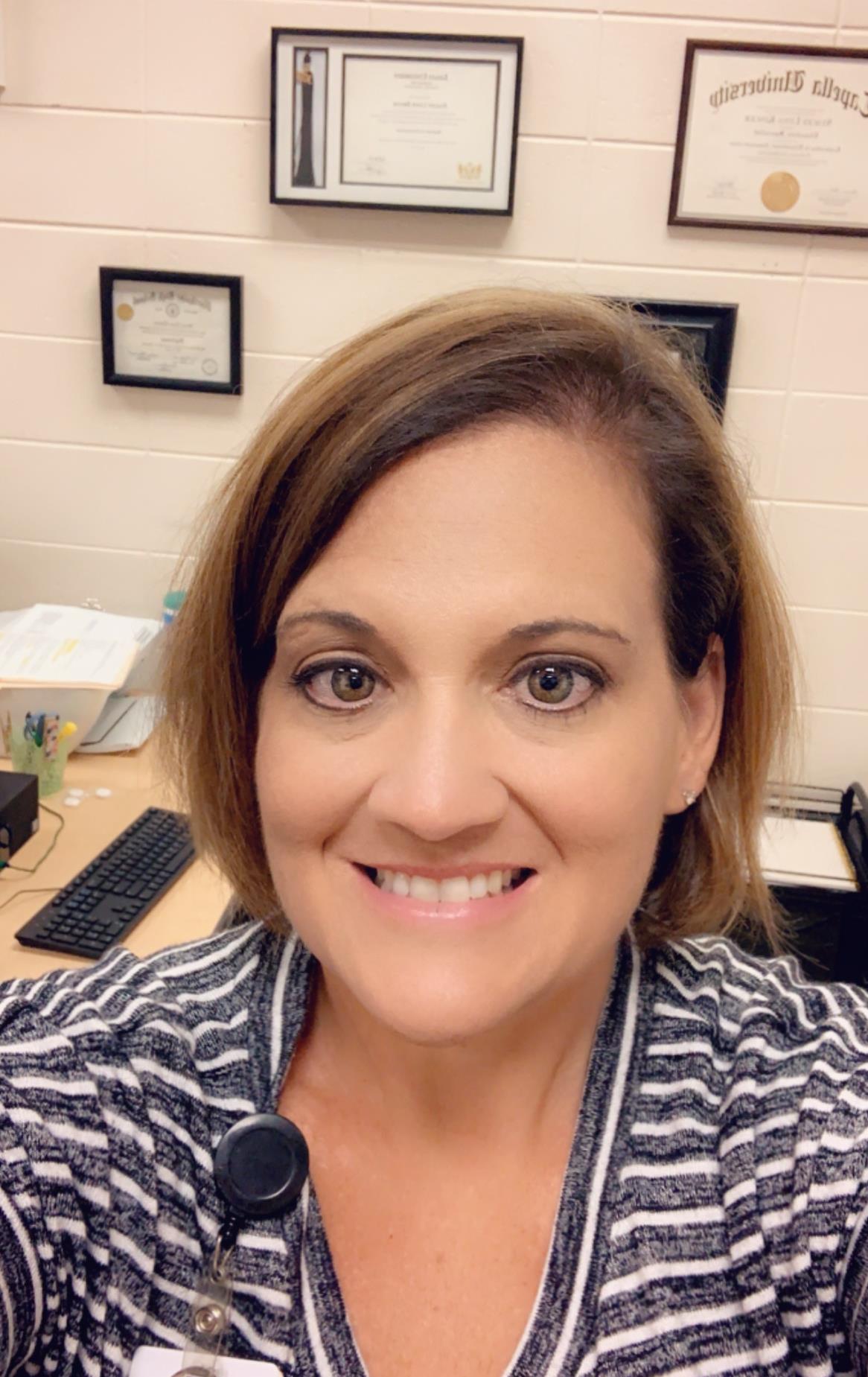 I am very excited to begin the 2020-2021 school year! This year will be full of flexibility, change, and many unknown factors. I will begin this year as the ELA Virtual Teacher for 6th, 7th, and 8th grade students. This is a new type of teaching for me as well as the students. We will accomplish many tasks together with positiviity and understanding. It is an honor for me to teach these precious students and to watch them grow and succeed. Reading is a passion that I believe we all need to obtain. This year my goal is for every student to become a better reader, writer, and thinker.
I am sure you want to know a little about me. I have been teaching for 21 years. I graduated from Northside High School so I am a homegrown Houston County teacher. I obtained my Bachelor's Degree from Mercer University, my Master's Degree in Reading from Lesley University, a Specialist Degree in Teacher Leadership from Walden University, and a Specialist Degree in Educational Leadership from Capella University. I have an endorsement in Reading and ELL. I was also named a Georgia Master Teacher from the Georgia Department of Education. I have taught every grade level from first to eighth, while specializing in reading instruction. On a more personal note, I have been married for 13 years. I have two boys who are my world. My oldest son Tyler graduated from Perry High School in 2014. My baby Lane graduated from Veterans High School in 2016. I also have two four legged babies named Lily and Drake.
I am always here to answer any questions and listen to your concerns. My primary focus is the safety and education of your child and your support is essential to success. The foundation you are building at home greatly impacts the success of your child at school.
Sincerely,
Stacey Kincer